Archives for category:
or VAGUELY POLITICAL
I laugh so I will not cry!
~~dru~~
musingsofanoldfart
I don't know about you, but the routine chaos surrounding our fearless leader is wearing me out. A week has not passed by without some chaos, almost all of it self-inflicted. And, sometimes it is daily, if not hourly wounds.
We should remember that Julius Caesar was killed during the ides of March. Yet, while Julius was knifed in the back by Brutus, our leader needs to look in the mirror at his worst enemy who is doing him in. Our President's greatest enemy is Donald Trump and it is not even close.
The Guardian has a story today about the worst leaker in the White House. His name is Donald Trump. Who is the source of the most lying – Donald Trump? Who is the source of changing the story which discredits his people who are lying for him – Donald Trump?
It goes on. Whose actions and inane…
View original post 126 more words
Thought Provoking. ~~dru~~
musingsofanoldfart
Not to overstate the obvious, but it would behoove those who serve the President to remember the famous title of the Watergate movie – "All the President's Men." While President Nixon was pardoned for any crimes that led to his resignation, over twenty of his colleagues went to jail.
Our current President has many challenges that continue to be problematic. His biggest character flaws are his large ego, thin skin and disdain for telling the truth. Yet, what makes these attributes even worse is he cannot remain silent when that would be the wiser course of action. As a result, he has unforced errors.
A month ago, the bookies in London had the odds at even money, this President would resign or be impeached before his first term ends. My guess is the odds are now better than 50/50 that he won't make four years.
While the proof has yet…
View original post 77 more words
So heartrendingly true
~~dru~~
Happy May Day and Beltane too.
~~dru~~
In Saner Thought
Happy May Day…..celebrate the International Day of the Worker…..
The world over the worker is celebrated on May 01….that is except in the US we could not celebrate it with everyone else we had to have a separate day for labor…..1st Monday of September.
Around the early days of the 20th century the world was seeing the workers demanding some rights that have been denied them for so long.  There were riots, protests, and movements popping up all over the world.
This is when the trade unions starting showing their strength…back in those days it was the IWW, the Wobblies…..and it grew from there….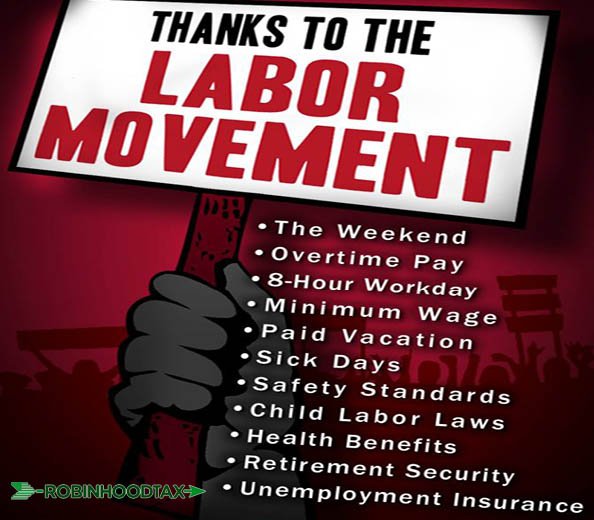 So today I thought that some tunes from those days of struggle would be a good way to end the day for me….people like Pete Seeger, Woody Guthrie,Paul Robeson, etc……..
Enjoy some musical history…..
I will see you guys tomorrow…..have a good day and evening…..be well…
View original post 2 more words
I'm trying to stay away from politics as it is suffocating me but I couldn't help myself on this one. ENJOY! ~~dru~~
Philip Kindred Dick (December 16, 1928 – March 2, 1982) was an American writer, who published works mainly belonging to the genre of science fiction. Dick explored philosophical, sociological and political themes in novels with plots dominated by monopolistic corporations,authoritarian governments, alternate universes, and altered states of consciousness. His work reflected his personal interest in metaphysics and theology, and often drew upon his life experiences in addressing the nature of reality, identity, drug abuse, schizophrenia, and transcendental experiences.
In addition to 44 published novels, Dick wrote approximately 121 short stories, most of which appeared in science fiction magazines during his lifetime. A variety of popular films based on his works have been produced, including Blade Runner (1982), Total Recall (1990),Minority Report (2002), A Scanner Darkly (2006), Paycheck (2003), Next (2007), and The Adjustment Bureau (2011). In 2005, Time magazine named Ubik one of the hundred greatest English-language novels published since 1923.  In 2007, Dick became the first science fiction writer to be included in The Library of America series.
 source: Wikipedia
inspiration for this post
War would end if the dead could return.
Stanley Baldwin (1867-1947)

Dru,
Senator Bernie Sanders announced that he's going to be introducing a Medicare for All bill in the Senate.
We all know that the Affordable Care Act was a critically important step towards the goal of universal health care. But 29 million Americans today still do not have health insurance, and millions more are underinsured because health insurance companies are making our health care unaffordable and inaccessible.
Bernie Sanders' Medicare for All bill puts power and choice when it comes to health care decisions right where it should be — in the hands of patients and their doctors, because nobody should be squeezed by the insurance industry's bottom line.
I've known Senator Sanders for more than 30 years. He has championed universal health care for even longer. Bernie has always stood up for the people, even if it means going up against the establishment. The insurance industry, which spent $146 BILLION in 2016 alone lobbying Congress, will say that universal health care isn't possible. Not only is it possible*, Medicare for All is the only way to solve our health care crisis.
That's why Our Revolution is joining with communities all across the country to win this critical fight. We're supporting Rob Quist, a strong advocate for universal health care, who is running for Montana's at-large Congressional district in the upcoming special election.
This isn't some fringe issue: 58 percent of Americans support a Medicare for All system**. Our issue is national, and it's personal. Too many Americans lie awake at night wondering how they'll pay for much-needed treatment or medications. Americans are dying of entirely preventable causes. Ensuring universal health care through a Medicare for All program is a moral imperative that we cannot ignore.
Millions of Americans are without health insurance or are underinsured because they cannot afford the high copayments and deductibles charged by the private health insurance companies who put profits ahead of patients.
Bernie Sanders' Medicare for All bill puts power and choice when it comes to health care decisions right where it should be — in the hands of patients and their doctors.
Keep up the fight, because together we're transforming this country.
In solidarity,
Jeff Weaver
President
Our Revolution
Need to get your ducks in a row regarding ACA, this short post can't be beat. ~~dru~~
musingsofanoldfart
Now that the AHCA effort by the President and Republican majority has fizzled, it would be appropriate to step away from the rhetoric and ask a few questions about the Affordable Care Act (ACA). I would also suggest you may not want to listen only to politicians on this as I have learned the health care awareness of politicians is not as high as we need it to be and some are more interested in optics than impact.
The questions and answers have been provided by a retired benefits actuary, consultant and manager for a Fortune 500 company.
Question 1: The ACA is: (a) undergoing a death spiral, (b) a disaster and will implode, (c) doing well in a number of places, but needs help in a few others.
Question 2: The reasons for rising costs under the ACA are: (a) adverse selection where more bad risks are signing up than good…
View original post 503 more words